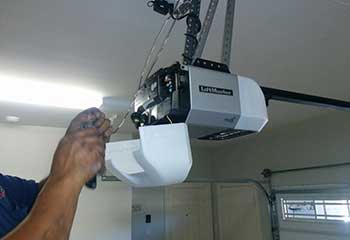 Opener Installation
Customer Issue: Needed a new opener.
Our Solution: Because the customer was looking for a quieter and safer model we offered him the LiftMaster 8550 Elite series belt drive garage door opener, which came with an integrated battery backup system. It answered all of his criteria, and we proceeded to install it for him and made sure he knew how to use the unit's different features.
Chad Schwartz
- Millcreek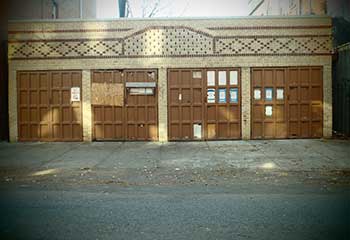 Garage Door Installation
Customer Issue: Wanted a new garage door.
Our Solution: We presented the customer with a number of different models and he chose the contemporary look of an insulating faux-wood steel garage door from the Clopay CANYON RIDGE® collection and the ULTRA-GRAIN® series. We then installed it for him and made sure he was completely satisfied with it.
Arthur Baldwin
- Salt Lake City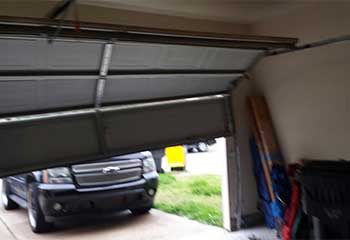 Garage Door Off Track
Customer Issue: The door has gotten hit by accident and got knocked off the track.
Our Solution: Re-aligned and enforced the tracks, got the door back on and made sure it was moving safely.
Frank Zoner
- Salt Lake City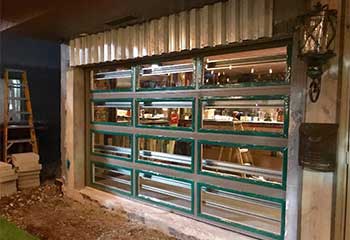 New Garage Door
Customer Issue: New garage door.
Our Solution: We carried out a complete installation of a brand new glass Clopay Avante.
Matthew Weathers
- South Salt Lake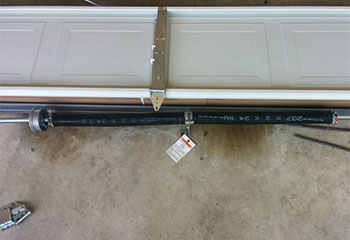 Spring Replacement
Customer Issue: The door wasn't moving as a result of a broken spring.
Our Solution: We installed a brand new set of torsion springs, and tested the door's balance.
Katie Heathersby
- Salt Lake City